Join millions of gardeners around the globe and find freedom in your garden! Let us help you kill weeds, grow fruits and vegetables and have the greenest lawn on the block!
What is Whack Your Weeds?
What is Whack Your Weeds? Whack Your Weeds is a community of expert lawn and gardeners dedicated to growing the biggest pants and having the greenest lawn! If you need advice on lawn and garden gear, planting and watering or preventing weeds you are in the right place!
Not sure where to start? Let our team of experts get you growing on the right foot!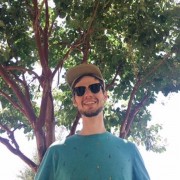 Who is Anthony Woods? Anthony is one of the leading lawn and garden experts on the web. His team at Whack Your Weeds has years of experience helping homeowners grown greener lawns!