Want all natural privacy year round in your yard, pool or patio? Then you might be interested in planting the best evergreen trees for privacy in your side yard or along your fence line to block the view of passing cars, the neighbors or any other looking eyes.
Evergreen trees stay green all year long and make a great addition to any yard and can block eye lines just as well as a wood fence. Evergreen trees and shrubs are some of the best plants to grow for privacy from your neighbors, and to block wind and incoming noise if you live near a road due to their thick foliage and dense leaves.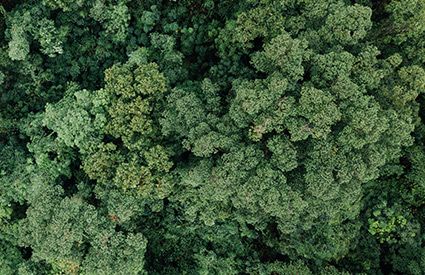 Once your new trees have taken root and had a few seasons to grow they will provide just as much privacy, and be as sturdy as any backyard fence. Two of our favorite evergreen trees for building natural privacy walls are the Willow Hybrid and American Holly.
Before you start planting trees here are a few things you should consider:
Your local Home Owners Associations' regulations
Power lines
Property lines
Desired tree height and width
Soil type
Hours of direct sunlight
Amount of water
And a few tools you might need to plant (or trim) your new privacy trees:
The Willow Hybrid grow great in the Continental United States and is one of our favorite picks for building a natural privacy walls. This evergreen hybrid is a shade tree that takes well to almost any soil, including southern clay soils that typically cause evergreen tree problems and can form a solid wall in as little as one growing season in full or partial sunlight.
Willow Hybrids, also called Salix x matsudana x alba, might not look like your typical willow plant when planted for privacy but they can form an effective wall to block sight lines, road noise and gust of wind. If you want to plant Willow Hybrids on your property for privacy follow these easy steps:
Til the soil with a back hoe or tiller
Plant each Willow Hybrid about 5 feet apart in an area with direct or partial sun
Lay mulch around your plants
Deep water at least 1 inch per week
Add an organic 10-10-10 fertilizer
Prune as needed by making 45 degree cuts upwards
Another one of our favorite evergreen trees for privacy is American Holly. While many people only think of holly at Christmas time these trees are an excellent choice for year round privacy. American Holly Trees grow well in most of the United States and their thick branches provide attracts wildlife while blocking sight lines.
These trees grow well in most types of soil but tend to do best in acidic clay soils. The American Holly, or Ilex opaca, requires little watering but does grow considerably slower than Willow Hybrids so be prepared to wait a few seasons!
Here is how to plant American Holly on your property:
Loosen your soil
Plant each tree 4 to 5 feet apart in an area with at least 4 hours of direct sunlight per day
Add a layer of mulch
Lay some organic fertilizer and water each week
Japanese Holly, aka Ilex crenata, is a great choice for privacy shrubs. It grows to about 10 feet tall and is impossible to see though. It grows very fast so you can have a full hedge up in as little as one growing season.
This shrub does require pruning if you want to keep a uniform look. By trimming the tips and other dead wood you can keep the traditional holly look. Japanese Holly does best in acidic soil that drains well and can be planted in the sun or shade.
Eastern Red Cedar, aka Juniperus virginiana, grows across the American Southwest. It can grow in almost any soil and is tough enough to survive in tough conditions.
The Red Cedar grows at 13 to 24″ per year so it is not the best choice to grow from seed unless you can wait a few years. It does best in the sun, when it has plenty of space to spread deep roots.
Emerald Green Arborvitae is one of our favorite trees to plant for an all natural fence. It grows to about 10 to 12 feet high, and 3 to 4 feet wide making a natural hedge like barrier. It grows faster than average and is suitable for almost everywhere in the US except California, Florida, and southern Texas.
This species requires little maintenance – you don't even have to prune! It can grow in a range of soil conditions and is save down to -30 degrees Fahrenheit! A popular alternative for warmer clients is a Bradford Pear!