In a Rush? Check Out Our Top Rated Mower:
Husqvarna 21" Push Lawn Mower
Need a lawn mower that can handle any job but don't have time to look around! Our pick for the best lawn mower of 2018 is the Husqvarna 21″ Push Lawn Mower (powered by 160cc)!
If you own your own home then you know how important it is to have a good lawn mower. Cutting the grass can be a relaxing experience, unless you have to use an old mower. Instead of struggling each week to keep your front lawn looking great take a look at these great mowers from name brands like BLACK+DECKER, GreenWorks and Husqvarna.
Stop dreading cutting your grass every week and turn a chore into a hobby with a new lawn mower!
BLACK+DECKER CM1640 Cordless Lawn Mower
Sale
BLACK+DECKER CM1640 40V MAX Cordless Lawn Mower,
Height Adjust- 6 settings, with a height of cut between 1-1/10" and 3-1/10"
Includes (2) 40V Max Lithium Batteries
Folding handles for easy & convenient storage
9.5 gallon grass box designed with a soft fabric with hard top. Included Components: (2) LBXR2040 batteries, (1) LCS36 charger; Power Source: Battery
After our field test we found the 
BLACK+DECKER CM1640
to be one of our favorite battery powered lawn mowers. Powered by 2 40V Max Lithium batteries you are sure to have enough power to get the job done without having to stop to recharge. Weighing in at only 48.8 pounds it is easy to maneuver around flower beds and even folds up for storage in your garage or shed!
CM1640 Specifications
| | |
| --- | --- |
| Engine: | 40-Volt Lithium Ion |
| Weight: | 56 Pounds |
| Power Source: | Extension cord |
| Warranty: | 4 Year |
GreenWorks 25022 Corded Lawn Mower
Sale
GreenWorks 20-Inch 12 Amp Corded Electric Lawn Mower 25022
Durable 20-Inch Steel Deck
Powerful 12 Amp Motor
3-In-1 (Mulching, Side Discharge, and Rear Bag)
7-position height adjustment offers a range of cutting height from 1-1/2 to 3-3/4 inches for all grass types
Push Button Start. Drive system: manual
Powered by a 12 Amp electric motor the GreenWorks 25022 Lawn Mower is the perfect choice for homeowners with medium to large lawns. With a 20 in cutting blade and options to bag, side discharge and mulch cut grass this is one of our favorite electric lawn mowers!
25022 Specifications
| | |
| --- | --- |
| Engine: | 12-Amp motor |
| Weight: | 56 Pounds |
| Power Source: | Extension cord |
| Warranty: | 4 Year |
BLACK+DECKER MTE912 Trimmer, Edger and Mower
Sale
BLACK+DECKER MTE912 12-Inch Electric 3-in-1 Trimmer/Edger and Mower, 6.5-
AFS automatic feed system ensures continual work without bumping or having to stop
Gear Drive transmission prevents bogging down
Ideal Property Size: 750 feet. Charge Time at 100% - 4 hrs. Charge Time at 60% - 2.5 hrs
The 6.5 Amp motor provides Maximum performance
Does not come with an extension power cord
With an AFS automatic feed system you will never have to stop to bump your line while using the 
BLACK+DECKER MTE912
. 
This 3-in-one String Mower, Trimmer and Edger is an excellent choice for condo or homeowners with small lawns that they need to touch up every few weeks!
MTE912 Specifications
| | |
| --- | --- |
| Engine: | 6.5-Amp motor |
| Weight: | 13.1 Pounds |
| Power Source: | Extension cord |
| Warranty: | 2 Year |
Husqvarna 7021P Lawn Mower
Husqvarna 7021P 21 in. 160cc Honda Walk Behind Mower
Husqvarna 21 in. push mower is ideal for medium to large lawns with flat terrain
Powerful 160cc Honda GCV engine is ready for high performance in the most rugged mowing conditions
Soft grip handle offers superior comfort and ergonomics for extended mowing wo
Four-point cutting height adjustment allows for grass heights between 1 and 4 inches
3-in-1 cutting deck allows for mulching, side discharging or rear bagging via vented soft bag
The Husqvarna 7021P is one of the most dependable, and powerful gas-powered lawn mowers on the market. With a 160cc Honda GVC160 engine and a 3-in-1 cutting system you can push it's 12 in wheels over any surface!
7021p Specifications
| | |
| --- | --- |
| Engine: | 160cc Honda |
| Weight: | 55 Pounds |
| Power Source: | Gas |
| Warranty: | 2 Year |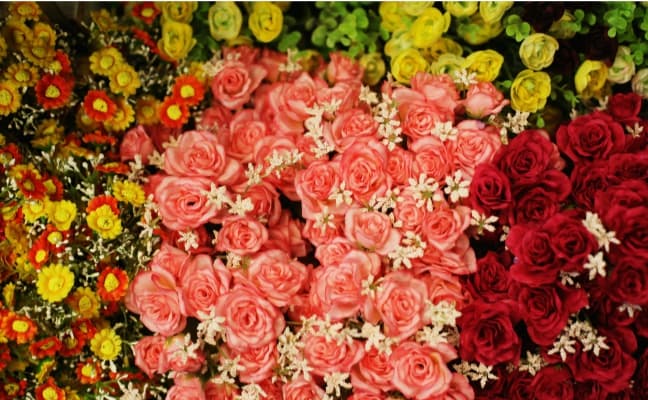 Garden
Every so often you may have to move a rose bush to a new spot in the garden. Luckily, roses are easy to transplant and
Read More »
Garden
Strawberries are a fun and tasty garden fruit that grows best in slightly acidic soil that has lots of organic matter. If your strawberry bushes
Read More »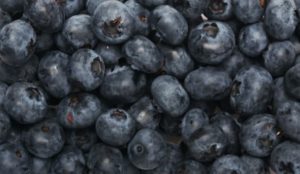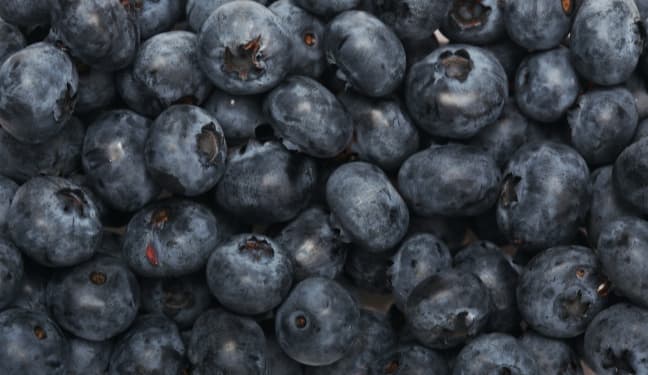 Garden
If your Blueberry bushes are not growing well, have grown too large or you found some in the wild you will need to transplant them
Read More »